Today's Author: Scott Tunseth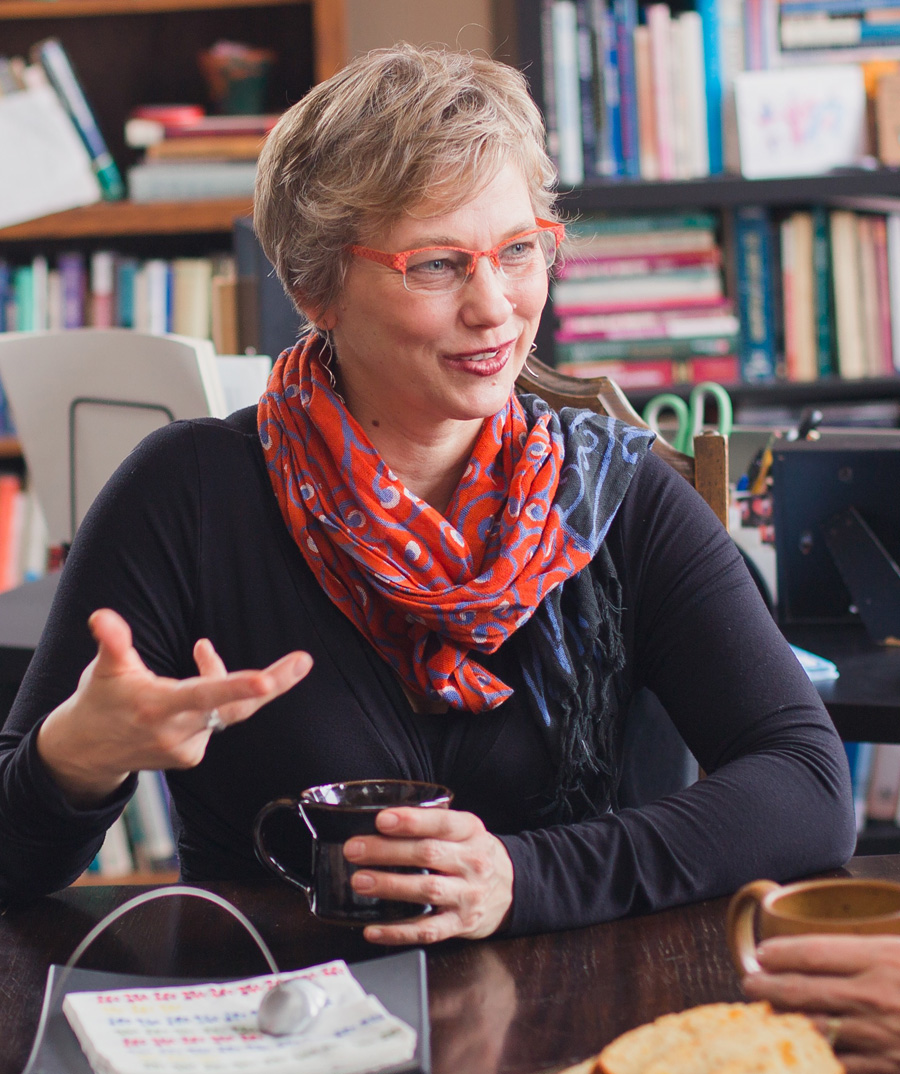 Some of you may recall Pastor Anna Madsen's visit to POP pre-pandemic. She preached one Sunday and presented the adult forum. Anna is a Luther pastor, a PhD in theology, and a retreat center host. And she would say, most importantly, she is a mom, a mom who has experienced deep pain and grief. Several years ago, her husband Bill died in a car accident in Germany that left her young son Karl with severe brain trauma and ongoing physical challenges still today. Anna is also a writer, and I have been privileged to work with her on two books. The second of those is called Joyful Defiance: Death Does Not Win the Day, due out in June.
Anna's experience and her theological training make her uniquely (and sadly) qualified to speak about grief, lament, and crushing sadness, things all of us experience in life at some point. But as you can tell from the title of forthcoming book, she also remains defiantly joyful, trusting in the words of Martin Luther's great hymn: "If they (foes both physical and spiritual) take our house, goods, honor child or spouse, and wrench our life away, they cannot win the day, the kingdom's ours forever!"
In the book, Madsen speaks of this defiant hope in several ways. Here's just a sample:
One morning, I told my son Karl that he reminds me of Easter all the time: he was supposed to die, I said. And then Karl grinned, and said, in his slow, determined speech, "But I didn't!" and then went straight to his favorite Monty Python line, "I'm not dead yet!" I just about died right then and there, by way of grateful laughter for my son. I don't know when God's reign in its fullness will come. But I have come to see resurrection, this defiant rejection of death and grief and despair, take place in real time, this 'joyful defiance,' or 'tangible Easter,' again and again and again and again.
The weight of life's challenges can be overwhelming at times. The death of a child, spouse, or pet. A seemingly never-ending pandemic. Crushing weather-related disasters. To name just a few. But as people of God, we can live in embrace of tangible Easter, no matter the Good Friday shadows we encounter (and they will come). We can and should lament, but we can be joyfully defiant. Death is real, but it will not have the last word. It will not win the day. That is the resurrection promise of Jesus.
O God, be present with us in our times of sorrow and loss. Help us to grieve well and to comfort those who are weighed down by sorrow or fear. Remind us in real time that Easter is tangible and new life is possible, and may this promise lead us to joy. Amen.
---
Mid-week devotions are authored by members of our community. If you are interested in creating a trio of reflections to be shared on an upcoming Tuesday, Wednesday, and Thursday, contact Pastor Peter.