Today's Author: Steve Sveom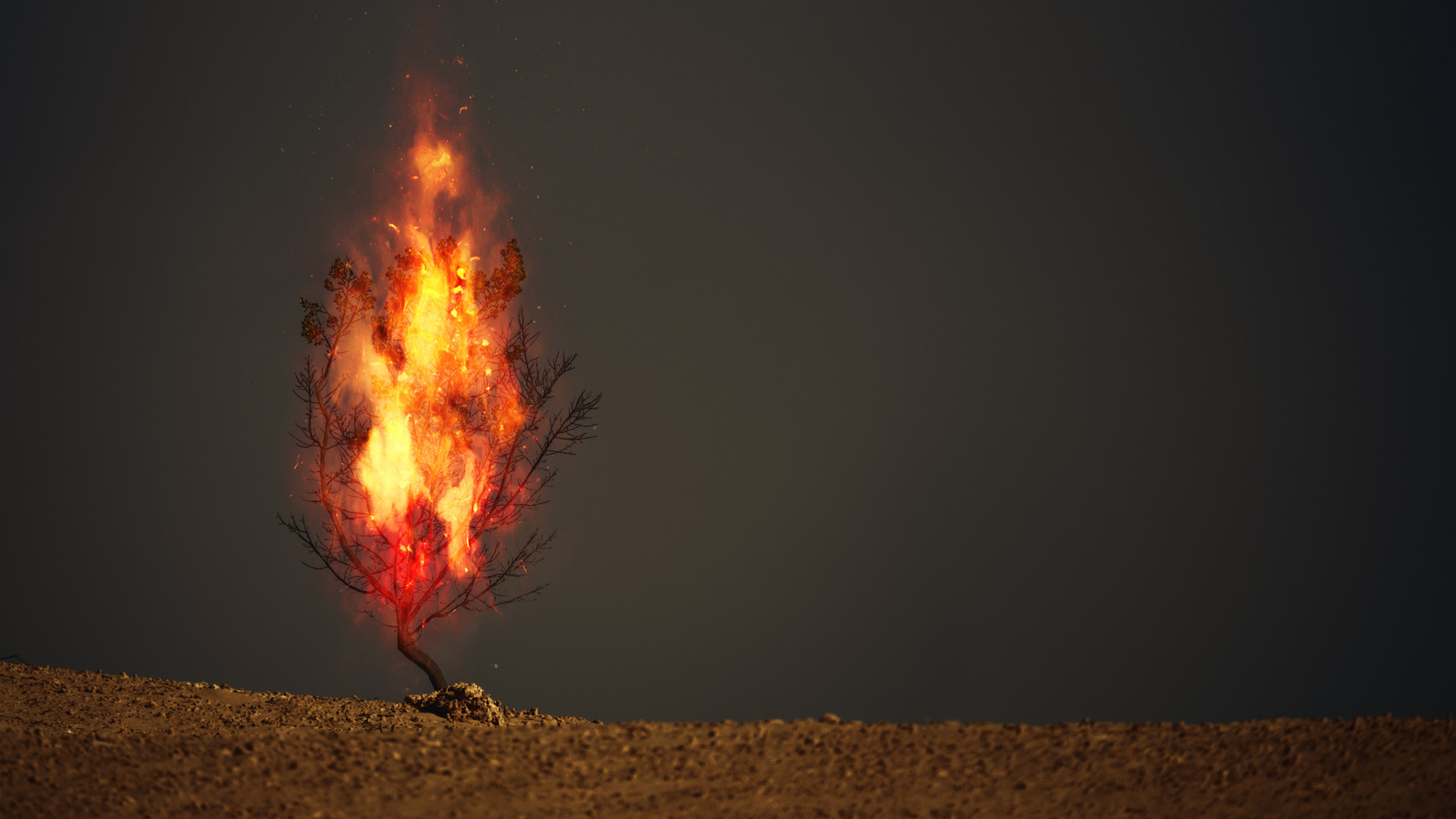 Exodus tells the story of Moses' encounter with the burning bush.  He is drawn to explore the phenomenon.  Then, God spoke to Moses and called him to the task of bringing the Israelites out of Egypt to freedom.  God met Moses and declared the ground on which Moses stood "Holy."  The presence of God made the place holy.  It was not Moses who made the place holy, but God.  As Moses expressed reluctance, God moved him toward the task he was called to do.  God promised to be present with Moses and promised that the sign that God was present with Moses to accomplish the task of leading the people out of slavery would be a return to the mountain to worship God there.  
God can certainly call us in ways and times we do not expect. We may be surprised. I remember being in awe of God's presence in a place far from city lights as I viewed a totally clear night with unlimited numbers of stars shining bright. God called me into awe and a sense of the holy.
But God's promise is fulfilled and the sign is worship. We worship as a sign that God is present and fulfills the promise to us. Worship is a sign that we have been equipped to do the work of God and that God's work is done in us and through us. During this time when we have found new ways to worship even when apart, and now, as we begin to gather again, we reconnect and are renewed – God is with us; God equips us; God accomplishes promises of love through us; God is the certainty for us in an uncertain world. Worship is a gift of God's grace and a sign to us.
Prayer:
God, you make holy all the places you call us and encounter us.  You make holy the unexpected times and places you call us and make yourself known to us.  Yet, it is in worship that we have a regular sign of your presence and your work among us.  Thank you for worship and for all the holy places and times of encounter with you.  Amen.
---
"Mid-week devotions are authored by members of our community.  If you are interested in creating a trio of reflections to be shared on an upcoming Tuesday, Wednesday, and Thursday contact Pastor Peter."