In this Sunday's story from the Book of Acts, the locals don't like what the newcomers were up to.  And even though Paul and Silas are Roman citizens, the "real Romans" of Philippi don't want to believe these outsiders should be afforded the same rights.  This is a timely text as the story of welcoming a new wave of Afghan immigrants to America will be front and center for us for some time to come.  It's a curious thing how many Americans seem to forget that immigration is so central to our identity.  Here's a story that might help to remind us…
Yeev Thoj was born in Laos but emigrated to the United States in the years following the Vietnam war. Along with many other Hmong who left behind their ancestral homes in Southeast Asia, Yeev Thoj and her family were re-settled here in Minnesota during one of the many waves of immigration that have happened since 1976. Minnesota boasts the second largest population of Hmong, second only to California, and St. Paul has the highest concentration of Hmong of any US city – 10% of St. Paul's residents are of Hmong ancestry.
Like the European immigrants established their homes, communities, and churches here in Minnesota a century or more before, the Hmong have become part of the fabric of the Twin Cities and surrounding communities. Each family has its own story to tell but many of these stories have required immeasurable resilience, not just for re-establishing a community in a foreign land but to rise above the racism and xenophobia that seems to be unfortunately an all-too-common part of the narrative. One counter for this kind of nativism is for heroes to rise up from within an immigrant community, and whose stories can't be limited by the small-minded.
Yeev Thoj gave birth to her first child in St. Paul in 2003 and named her Sunisa Phabsomphou.  When Sunisa was six, Yeev brought her to the Midwest Gymnastics Center in Little Canada, where she quickly discovered a passion and talent for the sport.  Within just 10 years and having taken her stepfather's surname, Suni Lee became one of the country's top-ranked gymnasts and was tapped to compete with the US National Team.  And, if you had not been paying attention to this summer's Olympic Games in Tokyo, you should know that Suni Lee won the Gold Medal for Women's All-Around, arguably the highest accomplishment in the sport.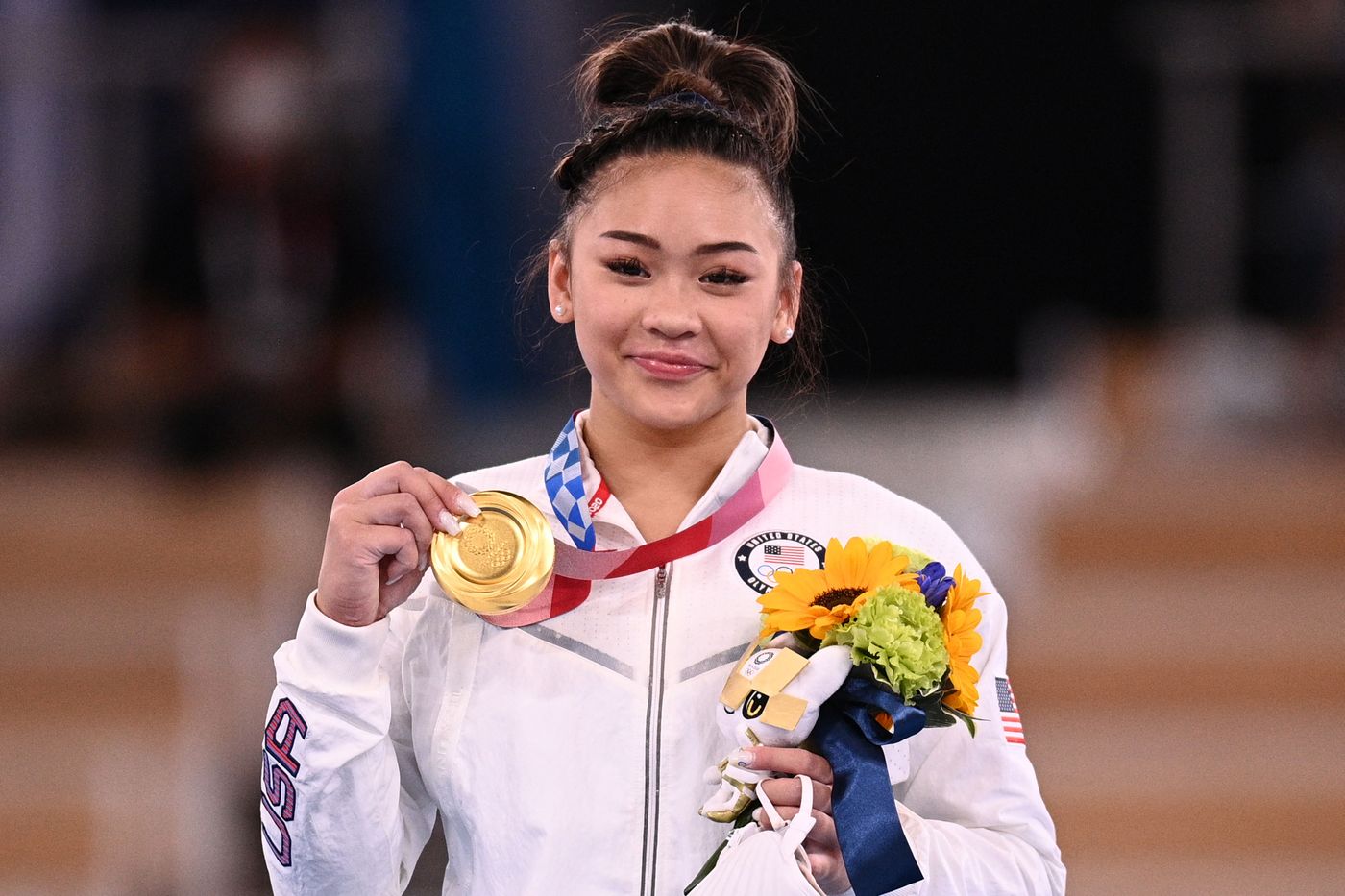 Americans love to cheer for their teams. Minnesotans also take great pride when one of our daughters or sons do well on an international stage. But just try to imagine how much Suni Lee's accomplishment means to the Hmong in St. Paul and in Minnesota, in the U.S. and across the globe. Suni Lee's story is so much bigger than could possibly be limited by those who would want to believe otherwise. And her story is further proof that this world will be only the better for it.
May God's peace come to you this day. -Pastor Peter
Let us pray… Gracious God, you expect us to welcome the stranger.  In our welcomes, help us to remain curious about the stories of others and to consider how they might help to make our own stories bigger, brighter and even more beautiful.  Amen.