We are just about to move from the Easter season to the season of Pentecost. As we prepare for the change of season I invite you to re-read part of Luke's account of the resurrection to look back before we look ahead to what comes next in our scriptures, and then take some time with these reflection questions.
Luke 24:1-5 But on the first day of the week, at early dawn, they (the women) came to the tomb, taking the spices that they had prepared.  They found the stone rolled away from the tomb,  but when they went in, they did not find the body. While they were perplexed about this, suddenly two men in dazzling clothes stood beside them.  The women were terrified and bowed their faces to the ground, but the men said to them, "Why do you look for the living among the dead? He is not here, but has risen.
Reflection questions:
The women were the ones who tended to the dead. What deaths do you need to acknowledge? What are you grieving these days?
Transitions, change, miracles, holy mysteries: all these things, while wonderful, can also be scary. Are there next steps in your life that are both awe-some and terrifying?
Where do you see life? Where are you looking for life?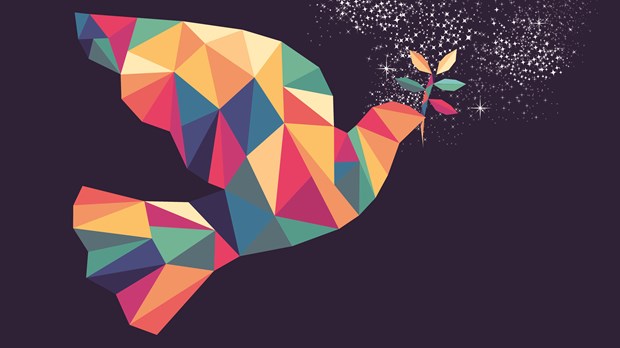 Like the women, we know the feelings of grief, fear, excitement, and wonder. And like them, we live in the tension of knowing places of death and places of life. As Easter people, the resurrection gives us a lens to approach all that we carry, trusting that death is never the final word. Today I invite you to lift your reflections to God, trusting that God's Holy Spirit will blow in to surround us with grace.
In Peace, Pastor Ruth
Let us pray:
God our Creator, from whom all goodness flows: lead us by the inspiration of your Holy Spirit to keep our minds on that which is true, noble, right, pure, and lovely. Keep our hearts soft to the needs of the world, and keep our bodies ready to praise you and serve those in need. We ask these things in the name of Jesus, our Savior and Friend, Amen.