Today's Author: Kory Roe
"Shepherds would soon arrive and later, wise men from the East. Later yet the memory of that night would bring Santa Claus and Frosty and Rudolph- and all would be welcome. But first and forever there was just a little family, without toys or trees or tinsel, with a baby- that's how Christmas began."  (Elder Jeffrey R. Holland)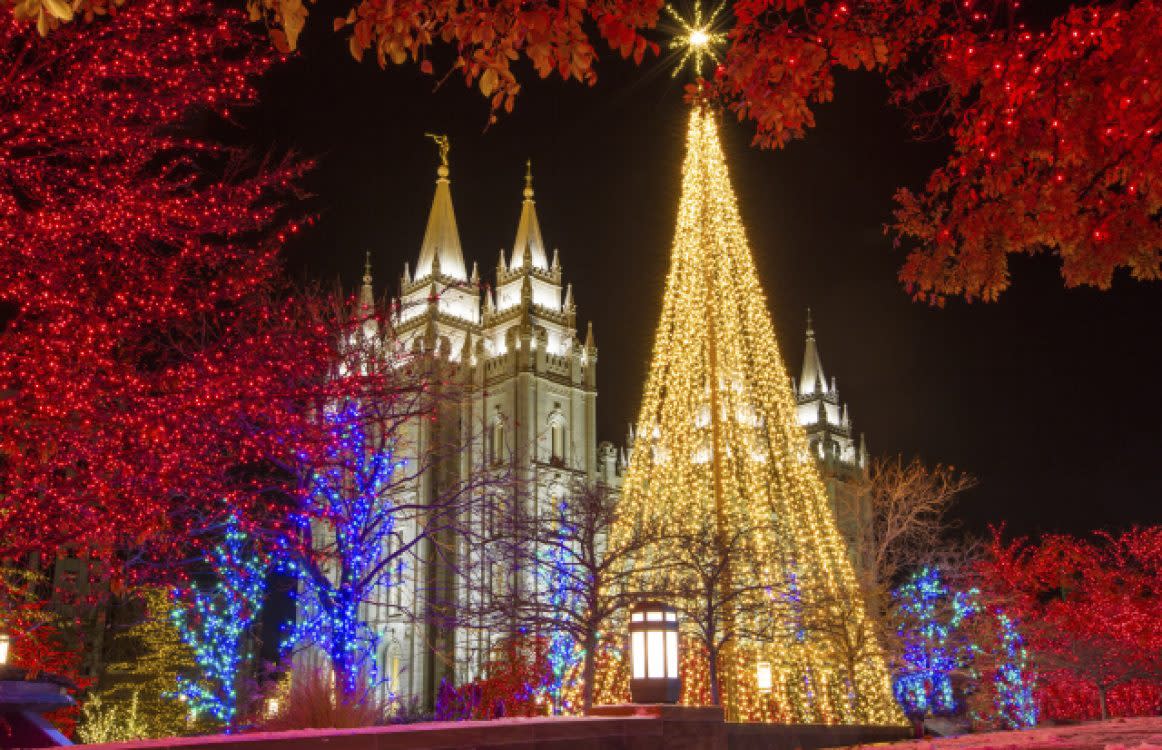 Six years ago, my family moved to Salt Lake City, Utah. It was a dramatic shift in culture from what we had experienced in life up to that point- having only lived in Wisconsin, Minnesota, and North Dakota. Our first Christmas celebration in SLC had us wandering around Temple Square admiring the spectacular lights and finding a pew in the back of Temple to hear the Mormon Tabernacle Choir. By standards of faith and religious beliefs we were the minority as Lutherans. Perhaps, what took us aback the most was the sense of "home" we found in the comfort of the celebration and the sense of belonging we felt made possible by new friends with welcoming arms extended. We really weren't that different at all.
Away from our extended family, the place we had always considered home and everything we knew and felt comfortable with, we found a place and a peace that allowed us to fit perfectly into this other religion and a place where the familiar focus of Christmas was all we needed to take comfort in the celebration of the season. I'd like to say we were surprised to share so many common beliefs with a faith base that seemed so foreign to us, but we weren't. We found that, while we may have different beliefs, the heart of the Christmas story was shared and celebrated as a promise of hope. And just like Santa Claus, Rudolph and Frosty, we found that ALL were welcome to share in this good news.
Amazing God, as we continue in the preparations to celebrate and welcome the birth of your beloved Son, remind us of the true meaning of Christmas. Help us to be servants of Your word and share the good news for all to hear. Work with us to break down the barriers that divide us, to celebrate the differences in each other, and to use our hearts to welcome ALL to delight in the Christmas story and find hope in all that it promises. Celebrate alongside us, Lord, as we await the birth of the King! Amen.
---
"Mid-week devotions are authored by members of our community.  If you are interested in creating a trio of reflections to be shared on an upcoming Tuesday, Wednesday, and Thursday contact Pastor Peter."